After years with the same aga 210 gallon tank I finally decided to upgrade
I wanted to document my build here more so i can look back in the future
original tank was 210 gallon aga standard with lifereef sump. The tank was in the wall with a custom oak facade.
In may I took delivery of my new custom tank from Miracles in Canada. Derek is a pleasure to work with and if anyone is looking for a custom builder i would definitely recommend them. Amazing customer service,I spoke to derek weekly about the tank until I got it.
tank:
71x24x30
overflow was cutout on the back with external box
starboard bottom
eurobraced
armour seams
starfire glass
equiptment:
lights will be radion xr30 blues 3xg5s and 2xg6
sump synergy reef
lifereef protein skimmer
geo reef 612 x2 calcium reactor
neptune
apex
and
trident
I am gonna start with a mixture of marco , tonga and fiji rock, all acid washed, bleached and have been cooking in tanks for the last 4 months.
in the last 2 weeks i've been adding defferent bacteria in a bottle so hopefully this experiment works.
As for corals i think i am addicted to sps so most likely the tank will be acros,tenuis and millie's but i got rid of all my corals to start new. All my previously colonies were grown from 1/2"-1 inch frags. Part of the fun of the hobby is watching them grow.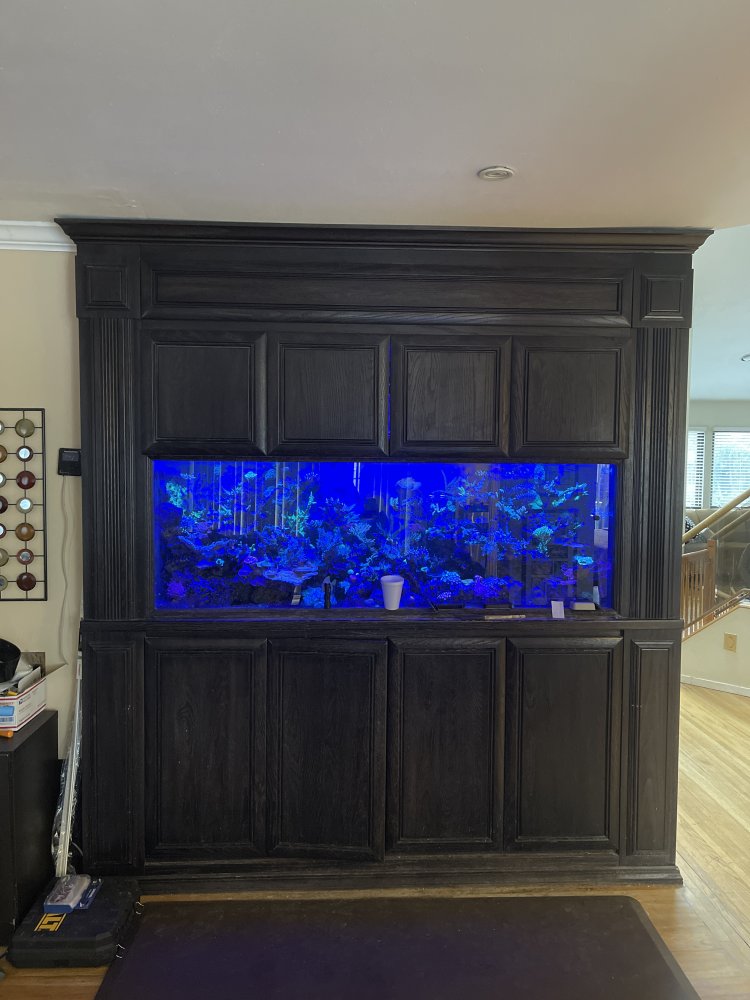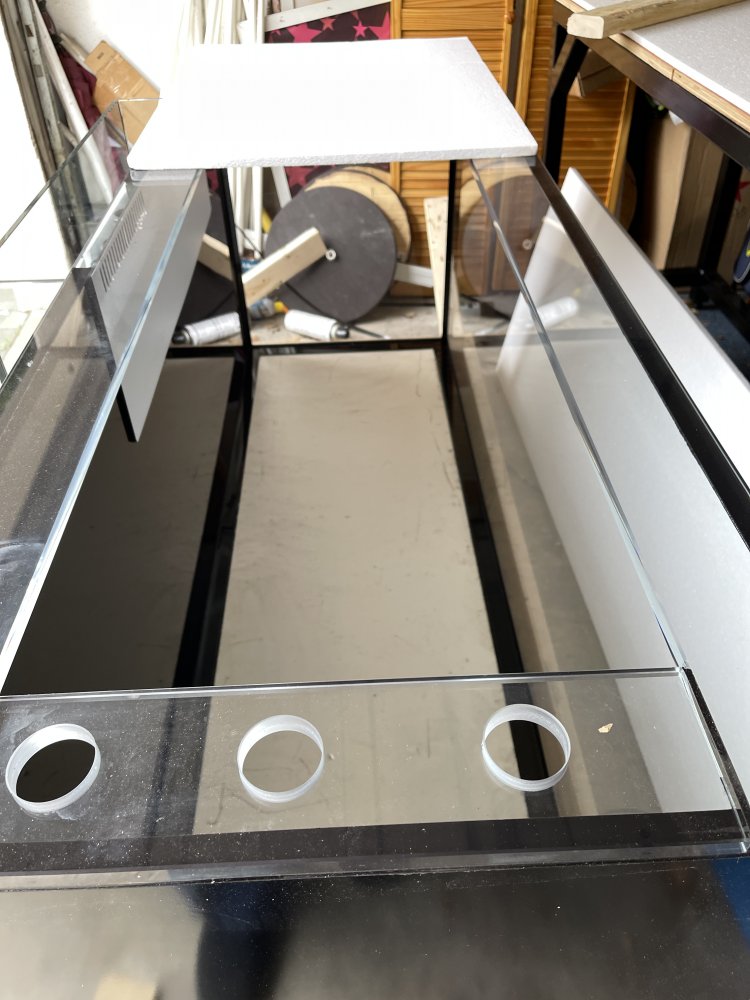 Last edited: