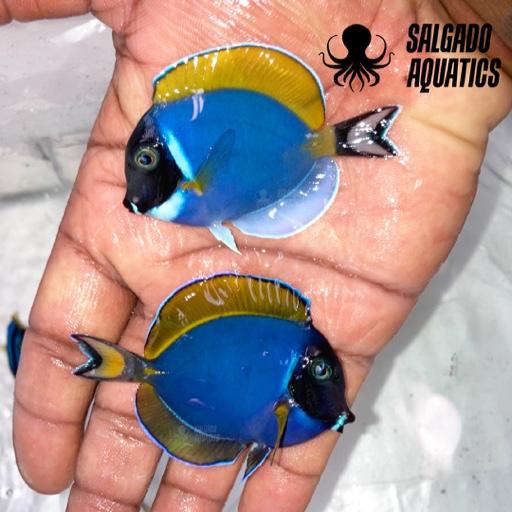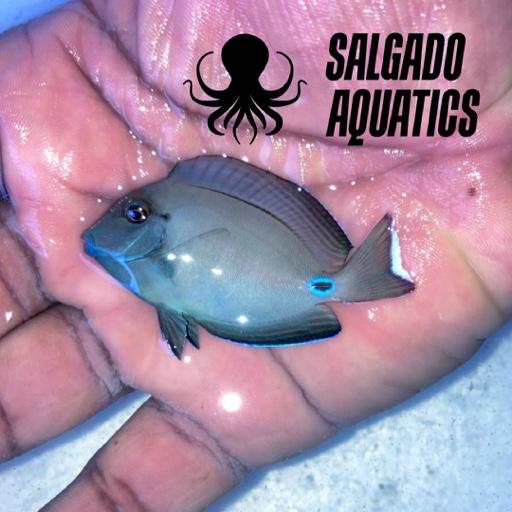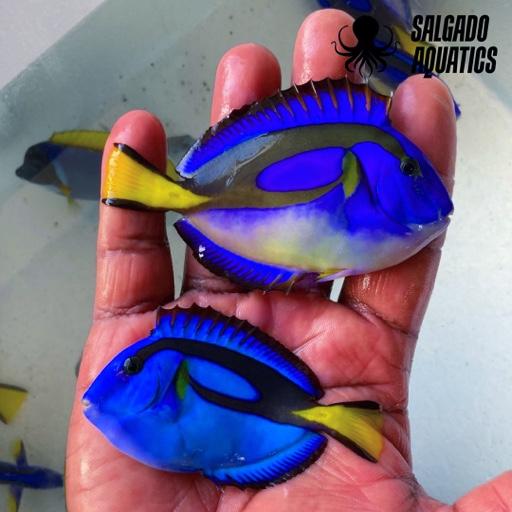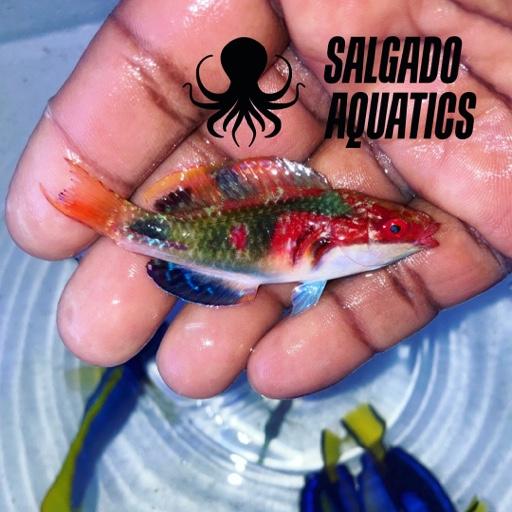 Stop By Today For In Store Coral & Anemone Sale!!
We have INDO, AUSSIE & VIETNAM Corals. Too Many To List.
As Always, Fish Are Priced To Sell.

See You Soon!!
TANGS
Chocolate Tang
Blonde Naso Tang
Blue Eye Bristletooth Tang
Naso Tang
Blue Hippo Tang
Yellow Belly Hippo Tang
Scopas Tang
Sailfin Tang
Powder Blue x Goldrim Tang (Hybrid)
Blue Unicorn Tang
Maculiceps Tang
Orange Shoulder Tang
Powder Blue Tang
Powder Brown Tang
Vlamingii Tang
Lavender Tang
Lieutenant Tang
Flame Fin Tomini Tang
ANGELFISH / BUTTERFLYFISH
Swallowtail Angelfish (Male)
Swallowtail Angelfish (Female)
Coral Beauty Angelfish
Lamarck's Angelfish
Red Sea
Orangeface Butterflyfish
Pyramid Butterflyfish
Copperband Butterflyfish
WRASSES & ANTHIAS
Lunate Crescent Tail Fairy Wrasse
Pintail Fairy Wrasse
Ornate Leopard Wrasse
McCosker's Flasher Wrasse
Moyeri Leopard Wrasse
Blue Star Leopard Wrasse
Exquisite Fairy Wrasse
Katherine's Fairy Wrasse
Yellowtail Tamarin Wrasse
Yellow-Flanked Fairy Wrasse
Yellow Fin Fairy Wrasse
White Banded Possum Wrasse
Yellow Banded Possum Wrasse
Carpenter's Flasher Wrasse
Red Head Solon Fairy Wrasse
Filamented Flasher Wrasse
Orangeback Fairy Wrasse
Roseband Fairy Wrasse
Scott's Greenback Wrasse
Six Line Wrasse
Red Margin Fairy Wrasse
Ruby Finned Fairy Wrasse
ANTHIAS
Blotched Anthias (Small & Large)
Stocky Anthias (Male)
Purple Queen Anthias
Squareback Anthias
Dispar Anthias
Lyretail Anthias (Purple Eye)
OTHERS
Aiptasia Eating Filefish
Bella Sand Sifting Goby
Tiger Watchman Goby
One Spot Foxface
Marine Betta
Blue Throat Triggerfish (Male)
Blue Throat Triggerfish (Female)
Percula Clownfish
Pink Shunk Clownfish
Orange Shunk Clownfish
INVERTEBRATES
Cleaner Shrimp
Fire Shrimp
Harlequin Shrimp
Anemone Crab
Turbo Snails
Nassarius Snails
Bumble Bee Snails
Seahare Sluggs
Blue Leg Hermit Crabs
Pyramid Trochus Snails (X-Large)
WE HAVE A LARGE VARIETY OF CORALS & ANEMONES IN STOCK.
**STOP BY OR SET UP A CURBSIDE DELIVERY**
DELIVERIES WILL GO OUT AFTER CLOSING
**FOR FAST RESPONSE, PLEASE REPLY PUBLICLY** WE DO NOT FREQUENTLY CHECK PRIVATE MESSAGES.
​
Last edited: