I don't have any of the roller mat material, the one bulkhead can be a bit finicky but a good sump overall.
Looking for only $120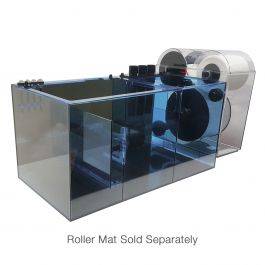 Trigger's Custom Design For Theiling's Rollermat The Rollermat Sump 30 was designed to couple directly up to the Theiling Rollermat Filter System. Changing filter socks are now a thing of the past! This high-quality sump is made of thick translucent blue acrylic with a clear front and black...
www.bulkreefsupply.com
pickup 11735
Last edited: