Experienced Reefer
Vendor
Are you thinking of purchasing that special butterflyfish you've been eyeballing at the LFS? Or maybe you bought a Copperband and you want to make sure you have the most recommended food on the planet on hand to help get it eating quickly and acclimated properly. The faster a fish eats, the better chance it has to boost immunity and settle into the surroundings successfully. With fresh California Blackworms, freshly harvested marine fish eggs and fresh shucked clams added to our Fish Frenzy? blend you can't go wrong.

There is no other specialty food available made with genuine California blackworms, fresh marine eggs as well as Uber-fresh Carolina seafood. As our Facebook photo gallery page we offer 100% transparency about what goes into our foods. You can find us on Facebook at "Larrysreefservices."

These photos show the processing of our marine fish eggs and California blackworms.
Our eggs are extracted right from the fish and not dyed in turmeric and coloring agents like eggs found in the Asia grocery. The fish arrive packed on ice before we harvest the eggs and add them to the Fish Frenzy? within 48 hours. Freshness DOES make a BIG difference which is why LRS foods are being used in multiple aquaculture facilities across the US due to our probiotics and complete nutrition.

LRS is the only frozen food available with active probiotic cultures as described here: http://www.larrysreefservices.com/probiotics.html
Live California blackworms are purged, rinsed and strained prior to being added to our food.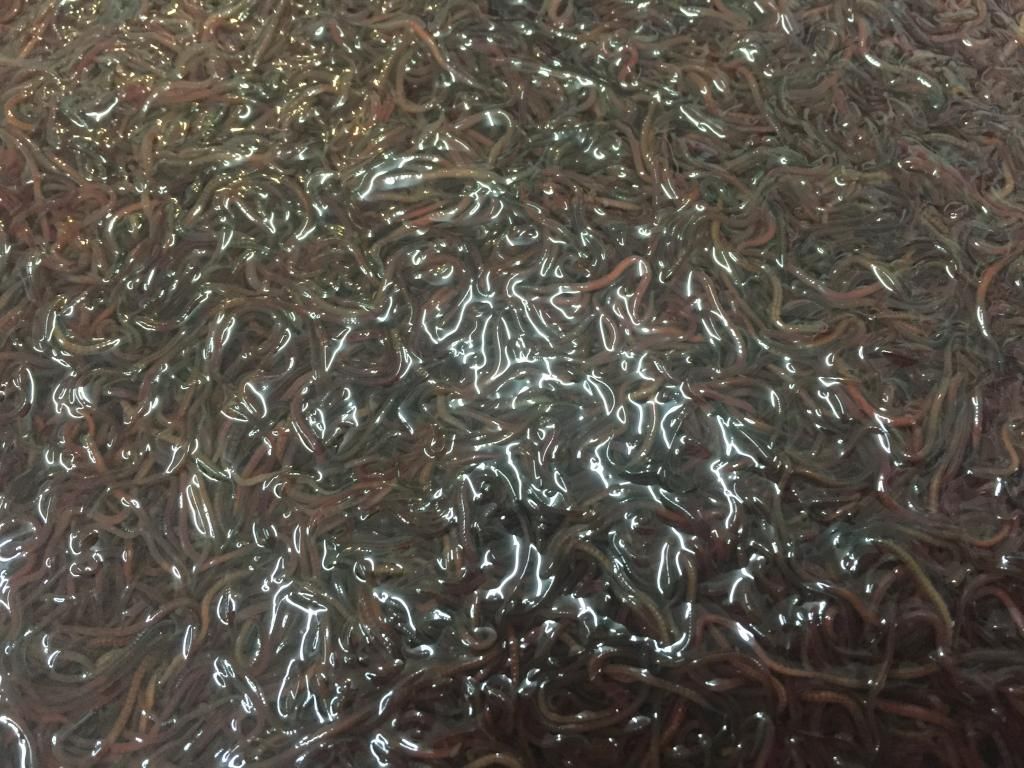 New labels are printed listing updated ingredients and guaranteed analysis results on the rear, but for now look for the supplemental sticker on the front.
In addition to the long list of testimonials on our website, LRS foods have recently been credited with boosting egg counts in many breeding operations. We are supplying food for many ongoing projects, including the Rising Tide Conservation Program to try and enhance captive breeding success with various species.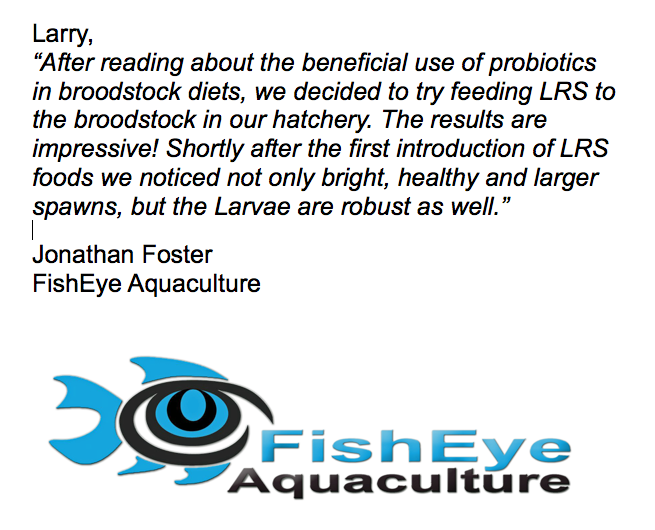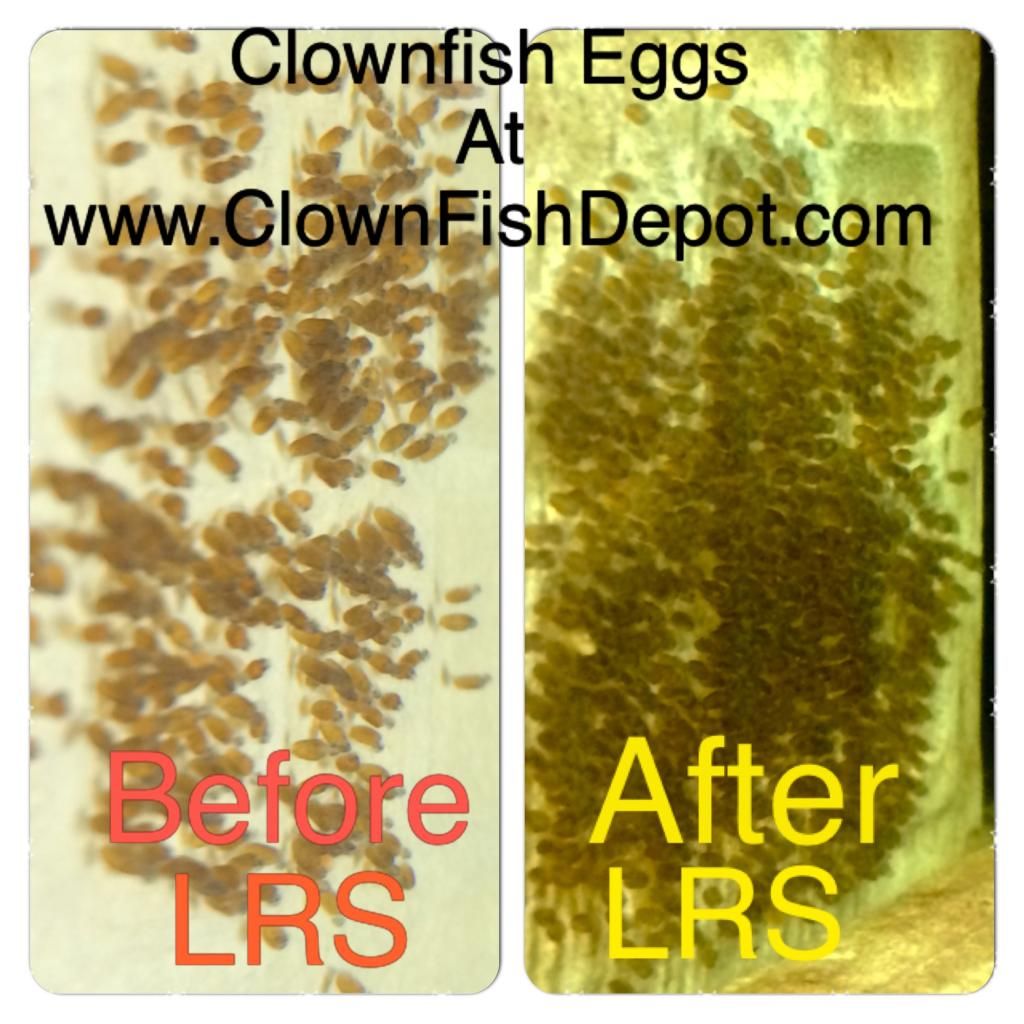 Thanks for the continued support from our fans and consumers!

Larry DuPont
Owner and Founder
LRS Foods, LLC
Last edited: